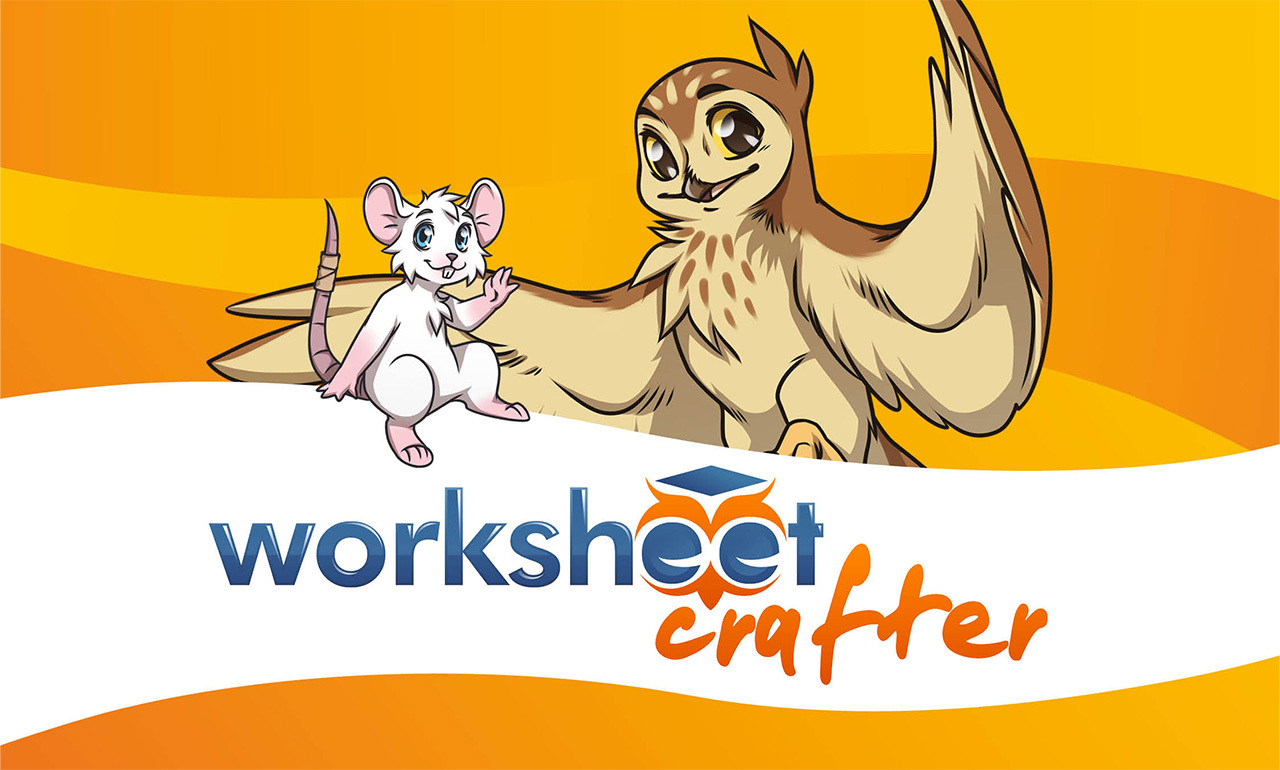 Worksheet Crafter 2014.3 is available
Good news:  the new Worksheet Crafter 2014.3 is available. This new version includes a set of new features our customers asked for:
Handwriting Fonts directly inside Worksheet Crafter
Colorizing Syllables
Language Exercises
Convenient Dictionary
Creating own Clipart Category
Math Grid with Circles and Octagons
All these new features are available both for the Mac and the Windows version.
Handwriting Fonts directly inside Worksheet Crafter
The new Worksheet Crafter comes with built-in handwriting fonts which you can use directly inside Worksheet Crafter. This includes various German, Austrian and Swiss handwriting standards (LA, VA, SAS, Oe95, Swiss).
The new handwriting fonts are listed in the "School Fonts" section inside the font selection drop down menu. When using these fonts Worksheet Crafter takes care of realizing the connections between the letters correctly.
Colorizing Syllables
In response to many request by our customers, we have extended Worksheet Crafter to support colorizing the syllables of arbitrary text snippets. This is supported for text both in text and handwriting line items.
Language Exercises
The new Worksheet Crafter introduces various language related exercises which you can apply to any text in your worksheet. This includes exercises such as scrambled text, backwards text and word chains. These exercises are both available in text and handwriting line items. They are offered in the right sidebar while the text is being edited.
Convenient Dictionary
The new dictionary inside Worksheet Crafter is a handy tool for finding words that match the current knowledge of your students. The dictionary supports both the English and German base vocabulary.
The dictionary offers powerful filtering methods. Search for words which begin or end with certain letters. Specify, which letters a word may contain. Or restrict the search result by limiting the number of letters the word may contain.
Found words can be inserted into the worksheet or copied to other applications with a single mouse click. Additionally, cliparts which match the search criteria are listed as well.
Creating own Clipart Categories
With the new version of Worksheet Crafter you can now create your own clipart categories and will them with multiple cliparts with a single click. This makes it much easier for you to use your own cliparts inside Worksheet Crafter.
Math Grid with Circles and Octagons
The Math Grid item has been extended to optionally render the items as circles or octagons instead of boxes.
And many Improvements more…
Besides all these new features we have also applied a set of bugfixes and smaller improvements. It it thus for sure worth to upgrade to the new version.
How do I get the New Version?
If you already own the Basic or Premium Edition then you will get the new version for free, as part of your annual license. If you own the Unlimited Edition then you may purchase the new version for a reduced price. In any case you should receive an email with more information from us in the next few hours. If you don't get this email then please contact me.
I hope that you like the new version! I am looking forward to your comments.
Best wishes,
Fabian Roeken